1961: Mr. Nandkishore Mehra, along with his father Mr. Devichand Mehra founded Savita in 1961. He was an ambitious and aspiring entrepreneur and after initial trading stints with thinners and solvents, he setup Savita's first manufacturing unit at Sakinaka, Mumbai in 1961 to manufacture liquid paraffin as an import substitute. This was soon followed by the production of petroleum jelly in 1965.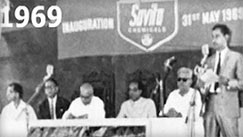 1969: Savita built its second manufacturing unit at Turbhe, on the out-skirts of Mumbai for the manufacture of petroleum specialties.
1976: Savita's Research and Development Department was setup to be the first of its kind in the private sector oil industry in India to be recognized by the Government of India's Department of Science and Technology.
1989: Savita setup another manufacturing unit at Mahad, an Industrial Development Zone in Maharashtra.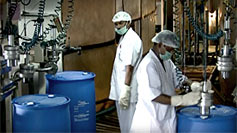 1992: Savita Polymers Limited was incorporated as a group company to manufacture Polymer Based Compounds, Cable Filling Compounds and Micro and Oxidised Waxes.
1994: Maiden Public Issue of Equity Shares was proposed, and Savita was listed on The Bombay Stock Exchange and the National Stock Exchange of India.
1994: Launched the entire range of Automotive and Industrial Lubricants.
1997: Accredited with ISO 9001 Certification, the first and only Petroleum Specialty Company in the private sector to get this at the time.
1998: Expanded manufacturing of petroleum specialties by setting up its third manufacturing unit at Kharadpada, Silvassa.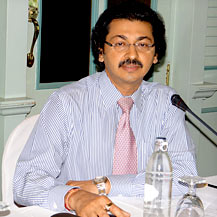 1999: Commissioned the first windmill of the Company in Maharashtra marking the beginning of Savita's foray into Alternative and Sustainable Energy Sources. Savita today has a capacity of over 50 MW of generation from renewable sources.
2002: Achieved the Government Recognized Star Export House Status, and currently exports to over 75 countries worldwide.
2007: Launched SAVSOL, Savita's own brand of Lubricating Oils.
2009: Company renamed to Savita Oil Technologies Limited.

2013: Setup a third, fully automated, state of the art manufacturing unit at Silli, Silvassa for the manufacture of the entire range of petroleum specialties and lubricants.
Savita, born on 19th July 1961, has come a long way since and celebrated its glorious 50 years in 2011. The company is determined to maintain this growth trajectory.